Top 5 Barrel Racing Sires of 2020
What are the top barrel horse bloodlines? We examine the previous year's leading barrel racing sires.
American Quarter Horses are known for speed and agility, and are famous for being top contenders in barrel racing. As bloodlines become more refined and specialized, it's important that breeders make note of the top barrel sires each year.
These statistics, powered by the American Quarter Horse Association's QData, were compiled from January 1 to December 31, 2020. The figures represent offspring earnings, number of money earners, average earnings and each sire's leading money earner for 2020.
We present to you the leading barrel racing sires of 2020:
5. The Goodbye Lane
2001 brown (Lanes Leinster-Swift Goodbye by Dash Ta Fame)
Breeders/Owners: Mark and Linda Jarvis, Spanish Fork, Utah
Offspring Earnings: $700,134
Money Earners: 61
Average Earnings: $11,478
No. 1 Money Earner: CBC Speeding Goodbye, 2016 sorrel gelding out of Speeding Streaker by Mitbeaststreaker, $109,356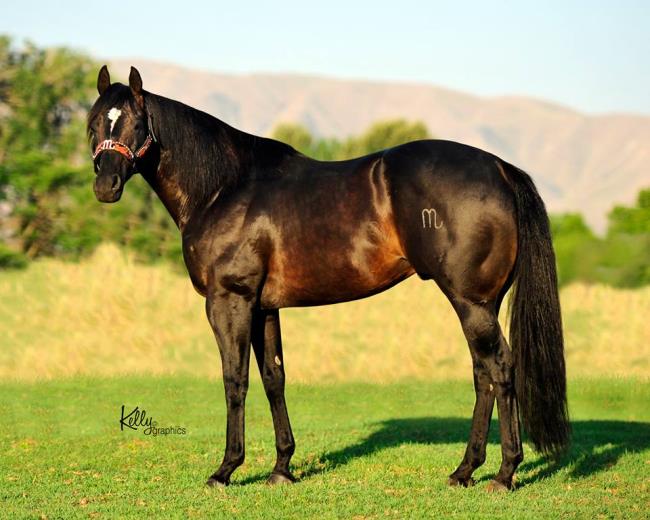 The Goodbye Lane
4. Eddie Stinson
2003 sorrel (Dash Ta Fame-Casino Lights by Sixarun)
Breeder: Paul Whissel of Las Vegas
Owners: Cody and Luann Johnson, Dublin, Texas
Offspring Earnings: $857,698
Money Earners: 101
Average Earnings: $8,492
No. 1 Money Earner: VF Cream Rises, 2016 sorrel mare out of Curiocity Corners by Silver Lucky Buck, $159,190
3. Slick By Design
2007 black (Designer Red-Dreams Of Blue by Dream On Dancer)
Breeder: Allene Tatom of Conroe, Texas
Owners: AQHA Professional Horsemen Charlie Cole and Jason Martin of Pilot Point, Texas
Offspring Earnings: $970,133
Money Earners: 99
Average Earnings: $9,799
No. 1 Money Earner: Slicks Lil Amigo, 2014 bay stallion out of Bough Chicka Wowwow by Bully Bullion, $98,947
Slick By Design
2. Blazin Jetolena
1999 sorrel (Lenas Sugar Daddy-Blazin Jennie Jet by Jet Of Honor)
Breeders: Randy and Sue Rist
Owner: Busby Quarter Horses, Millsap, Texas
Offspring Earnings: $1,047,140
Money Earners: 112
Average Earnings: $9,349
No. 1 Money Earner: Jets Top Gun, 2015 chestnut stallion out of GL Famous First Lady by Dash Ta Fame, $184,915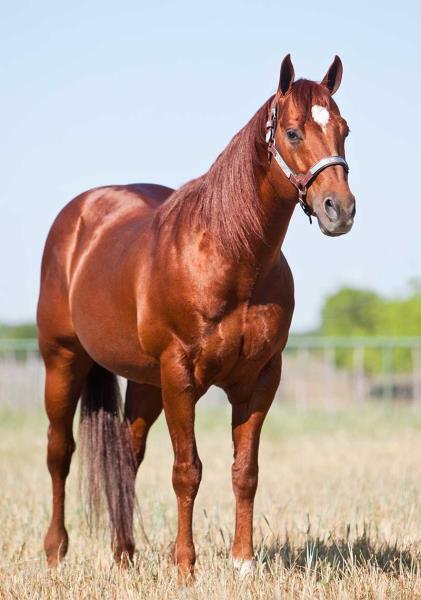 Blazin Jetolena
1. Dash Ta Fame
1989 chestnut (First Down Dash-Sudden Fame by Tiny's Gay)
Breeder/Owner: Bob Burt of West Jordan, Utah
Offspring Earnings: $1,644,259
Money Earners: 326
Average Earnings: $5,044
No. 1 Money Earner: Cuatro Fame, 2007 bay gelding out of Princess Streaks by Streak Laico Bird, $166,505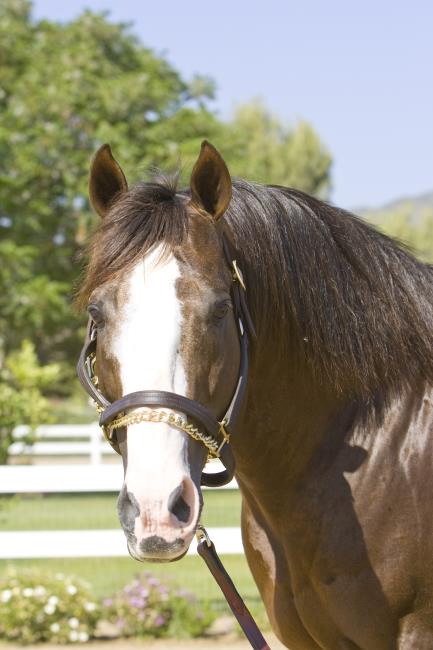 Dash Ta Fame
QStallions.com: American Quarter Horse Stallion Directory
AQHA's online stallion directory, QStallions.com, is a trusted source of data for both mare and stallion owners:
Data is fully vetted before it's posted.
Easy and quick to access.
Go-to site for pedigrees and performance records.
Photos, videos, pedigrees, records – everything is at your fingertips.
Make successful mare-stallion crosses using the QStallions.com nicking tools.
Stallions nominated to the Pink Buckle barrel racing program are listed on QStallions. View the Pink Buckle barrel stallions.
Use the Stallion Locator to find stallions near you. Learn more about QStallions.com, list your stallion or visit the site at QStallions.com.